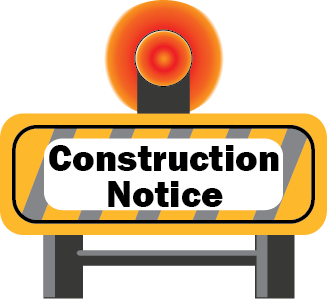 Hello McVeety Families,
Please take a minute to read the l "Construction Notice" from the City of Regina (link below).  The tentative start date is June 12th and the road renewal will take approximately 10 weeks.  
This Residential Renewal Project is on Turgeon Crescent from Jubilee to Cowan.  
Please note the following:
The main entrance to the school is on Turgeon Crescent.  Once construction starts, the main entrance will not be accessible.  
Our tentative plan will have late students, families and visitors enter the school at the North Entrance (Junior side).  
It is very important that families do not park in the bus zone or the staff parking lot to drop off or pick up students.  
Student SAFETY is a priority so please park safely, outside of the bus zone, and walk to pick up your child.
Also, a reminder that U-Turns are not permitted in school zones (Traffic Bylaw).
Please help us keep our students safe and be sure to respect the parking and traffic bylaws.  
Please do not hesitate to contact Mrs. Chimilar if you have any questions or concerns.  
Thank you, 
Mrs. Chimilar
City of Regina Construction Notice