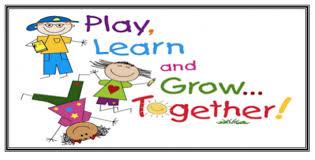 Applications for Pre-Kindergarten are being accepted for the 2021-2022 school year!
Please find the following links to access information for Pre-Kindergarten  registration for the 2021-2022 school year.
The Saskatchewan Ministry of Education's Pre-Kindergarten Program is a developmentally-appropriate early childhood education program for three and four year old children. Space is limited and children who would benefit most from enhanced programming are prioritized for enrolment. 
Regina Public Schools offers half-day Pre-Kindergarten program has a qualified teacher who provides play-based programming for 16 children for 10 months of the year. Programming focuses on holistic child development: social-emotional, physical, intellectual and spiritual development. Regina Public Schools hosts a Pre-Kindergarten program in 24 of its elementary schools. Please contact the school nearest to you for more information.
Families wanting to complete and submit a Pre-Kindergarten application for their child(ren) are encouraged to do so in spring (i.e. April, May, and June), over the summer, and by the end of August. Completed application forms should be submitted at the school Pre-Kindergarten that serves their catchment area as identified using the School Locator and Map of Regina Public Schools Pre-Kindergarten School Boundaries/Attendance Area. The review of application forms submitted begins in late June and continues in late August with families informed of student selection by the end of September.