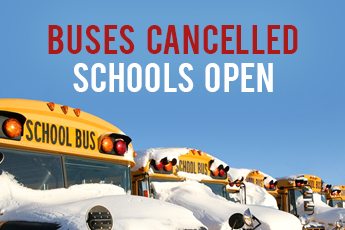 Good Morning McVeety Families,
Due to poor road conditions, and the continuing storm, all Regina Public Schools student transportation is cancelled on April 14. Please report any absences to school.
The school is open and classes will be as scheduled today.
Cookie Canteen:  Students will have the opportunity to purchase a cookie the week after the break if they are away from school today.