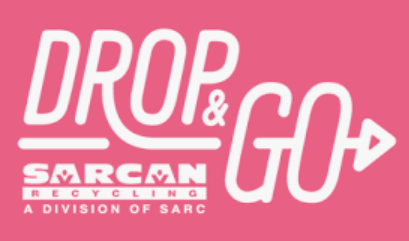 We hope that all of our Marion McVeety families, students and staff are staying safe and healthy as we continue to work through the challenges we face regarding COVID-19. The MMCC has decided not to run our traditional major fundraiser for the 2020-2021 school year.  Instead we have two COVID safe options currently in place for families to donate to the MMCC:
(1.)  The MMCC is now set up at the SARCAN Drop & Go Kiosk.  Simply visit any Regina SARCAN location, and when you arrive at the Drop & Go Kiosk just follow the instructions on the screen to donate your cans/bottles.  Enter Marion McVeety Community Council when prompted to enter the group phrase.  The amount of your order will be processed and paid directly to the MMCC.  It is simple, safe, and there is no waiting in line!  This fundraising option is available 12 months of the year and is a great way to support the MMCC.
(2.)  School Cash Online -  Simply login to your School Cash Online account and add the "Marion McVeety Community Council Fundraiser" item to your cart.  This optional fundraising fee is capped at $15 per family.  Any funds contributed are collected by Regina Public Schools and will be paid to the MMCC.  ** Please note that this fundraising option is only available to families until April 30, 2021. 
https://rbe.schoolcashonline.com/
The MMCC is proud to support our school community!  We thank you in advance for considering these safe and convenient fundraising options.  Below are just a few examples of initiatives that the MMCC provided during this school year:
funds to purchase post-run treats for the annual Terry Fox Run at the school

funds for a movie and treat day for each classroom in the school

funds to purchase a COVID safe, individually packaged lunch for all McVeety staff for Staff Appreciation Week

funds towards the purchase of books for the library

funds to support the upcoming Grade 8 Farewell
If you have any questions regarding these fundraising options or if you would like to become involved with our Marion McVeety Community Council, please email
marionmcveetycommunitycouncil@gmail.com
Thank you in advance for your continued support of the MMCC!