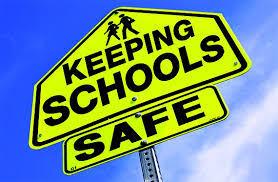 We are sharing additional information with our school families as precautions Regina Public Schools will be adhering to starting on Monday, March 16, to continue keeping both students and staff as safe as we can.
Regina Public Schools relies on the expertise and the direction of the Saskatchewan Health Authority, the Ministry of Health and Health Canada in making decisions of safety in the school.  If school is to be cancelled this decision is made by the Government of Saskatchewan, not by individual schools or the school division.
Additional safety measures:
All student conferences this week are postponed.  We will do our best to reschedule at a later date.  We will be having a regular school day on the day of conferences.  Buses will be running as normal.

Any field trips that may have been scheduled for your child will be cancelled until further notice.

Any funds that you have paid for the trip will be refunded back to you after the date of the field trip.  Thank you for paying for these trips online as it makes it easier for the school to refund you online.

All fun lunches (SCC Pizza lunch and Healthy Hunger) are cancelled.  Please ensure you send a lunch for your child on those days.  Funds will be returned.

All Volunteers and Special Guests will be rescheduled for later in the school year.  We are trying to minimize the amount of people we have coming in and out of the school.

If your child is sick in anyway, please keep your child at home.  We would like to reinforce understanding that your child should stay home if they are not feeling well, or if they may have been in contact with someone who may have be sick. 

Please call the school at (306)791-8492 or email us at marionmcveety@rbe.sk.ca  to let the school know that your child will not be attending.  It is important that you call or leave a message indicating this information so that we can verify the whereabouts of every child every day.

We ask that if you or your child has traveled outside of Canada over the last week that you do not attend or come into the school for 14 days so that you are able to self-monitor individual health needs.
To promote health, wellness and safety in the school, we have increased the frequency of cleaning throughout the building and we will continue to do this each and every day.
Thank you for helping keep everyone safe.