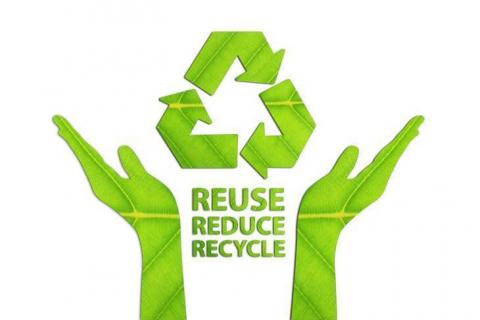 On Saturday, April 13, 2019, the McVeety Mini-Recycling Collection Centre will open its doors from 10am to 1:00 pm to the whole Hillsdale community. We will be collecting the following items that do not go into the regular blue bins:
Plastic Bags

Household batteries (AA, AAA, C, D, 9V)

Used ink cartridges

Used pens, markers, highlighters, whiteboard markers, mechanical pencils and crayons

Ziploc bags of all sizes – must be clean and dry

Bread bags – must be clean and dry

Produce bags – must be clean and dry

Plastic wrap from toilet paper, flats of water, etc. (must have the triangle with a number in it)

Plastic bottle caps
The first 50 families who bring in recycling to our mini collection centre will receive a reusable shopping bag to keep for future shopping trips! (One bag per family.) It's a perfect trade: We keep the plastic out of our waterways and into a recycling facility, and you get a reusable bag that will last years. Everyone wins!
Spread the word to all of your neighbours, because we want this to be a HUGE success!
Let's work together to reduce plastic usage and waste in our beautiful Hillsdale community!