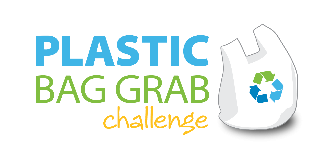 Hello Families!
Our school is entering the Plastic Bag Grab competition again this year, and we need your help. We need you to start collecting plastic shopping bags with handles, like grocery bags and clothing store bags, from your friends and family. During the week of April 16-20th,  send them to school with your kids so they can be counted by their classroom teachers. Last year we reached way past our goal and collected 34000 bags. This year, our goal is to collect 35000 bags! We can only do this with your help, so please start collecting them now.
Another big idea with the Plastic Bag Grab competition is to promote reducing plastic bag usage, and we have a very exciting idea for how to do this: On Saturday, April 14th, the McVeety Mini-Recycling Collection Centre will open its doors from 10am to 1:00 pm to the whole Hillsdale community. We will be collecting the following items that do not go into the regular blue bins:
Plastic Bags (of course)

Household batteries (AA, AAA, C, D, 9V)

Used ink cartridges

Used pens, markers, highlighters, whiteboard markers, and mechanical pencils

Plastic containers between 750 mL to ice cream pail sizes, with the lids. For example, these are the large yogurt and sour cream containers. (Please make sure they are clean.)
**Carmichael Outreach is an organization that helps feed the homeless by putting meals in these larger containers, and they also feed homeless animals by putting dog and cat food in the ice cream pails. This is a great way for us to help them help others!
The first 150 families who bring in recycling to our mini collection centre on April 14th will receive a reusable shopping bag to keep for future shopping trips! (One bag per family.) It's a perfect trade: We keep the plastic out of our waterways and into a recycling facility, and you get a reusable bag that will last years. Everyone wins!
Spread the word to all of your neighbours, because we want this to be a HUGE success!
Let's work together to reduce plastic usage and waste in our beautiful Hillsdale community!
Marion McVeety Teachers and Staff