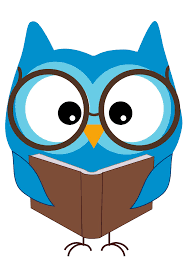 To all Marion McVeety students, parents/guardians and community members:
Marion McVeety School's 2018 fundraiser will be "Learning Olympics; Read –a-Marathon" to be held on Thursday, March 8, 2018.   Students will collect pledges from family members and friends for a day of reading and math activities. Our theme for our Learning Olympics day is "Do It With Heart".  Proceeds from this fundraiser will be used to purchase resources for the school, such as technology equipment, library resources, and physical education equipment.  In addition to raising funds for our school, the "Learning Olympics" will help to promote our school goal of increasing student literacy and numeracy skills and promoting a physically active lifestyle.
Students in all classes will participate in reading and math games/activities for the day. The student who raises the most money in each class will be the class torchbearer for the Closing Ceremonies.  For the rest of the day, students will engage in reading and math activities and joined by celebrity readers from our community.
Student Challenge – "Read-a-Marathon" – Students are asked to record the amount of minutes read.  The goal is to read to 5 hours, 10 hours, 15 hours, 20 hours or up to 42.2 kms (hours) like a full running marathon.  Each student will record their minutes on a reading log and have it initialed by the parents/guardians and teachers.  Students reaching the milestones will take pictures with medals and have their picture posted in the McVeety Olympic Hall of Fame.
Dates: February 14, 2:30 p.m.              * Kickoff assembly; pledge sheets sent home
        February 14 – March 6               * Collect pledges
        March 1 – March 7                   * All money returned to the school
       March 8, 12:45 p.m.                 * Prize assembly and Learning Olympics begin
Prizes: Gold Medal Winner                    * Most money raised by one student: choice of prizes
        Silver Medal Winner                  * Choice of prize not selected by 1st place winner
        Bronze Medal Winner                 * Choice of prize not selected by 1st or 2nd place winner
Small prizes will be awarded daily from March 1 – 8

Ice cream sundae treats for the two students in each classroom bringing in the most pledges
Milestones:  Students are encouraged to keep bringing in money to the school as it is collected.  They will get a ticket for the daily prize draws for each $10 collected and be given a new pledge sheet.
A school tally chart will be posted in the hallway.  As McVeety students pass each milestone, the whole school will receive a fun and exciting incentive:
* If we raise $   500        10 minutes of extra recess
* If we raise $ 1,000        "Wear Your Hat/Cap in School" day
* If we raise $ 1,500        20 minutes of extra recess
* If we raise $ 2,000        Chew gum in school all day
* If we raise $ 2,500        "Homework Free" day
* If we raise $ 3,000        Students can listen to music for the day
* If we raise $ 3,500        Movie morning (Grades 5 – 8)/afternoon (Pre-K to Gr.)
* If we raise $ 4,000        "Dress Up Your Teacher" day
* If we raise $ 4,500        Games half day (board games and electronic games)
* If we raise $ 5,000        Freezie day (freezies provided by the school)
Thank you for supporting McVeety School –
let's make this our most successful fundraiser ever!