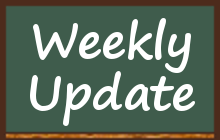 Monday, October 7
Day 4
Thank you for your support with our SCC garage sale fundraiser.
FCC Drive Away Hunger Food Donations Accepted until Thursday
Boys Volleyball Practice at 12:00
SRC Meeting Meeting at Noon
Reminder to all families:  Everyday is a Waste Free Lunch at McVeety.  Bring items in reusable containers and students take home their garbage.
Tuesday, October 8
Day 5
Boys Volleyball Practice at 8:15am
FCC Drive Away Hunger Food Donations
Gr. 3/4 Outdoor Ed Trip
Eco Seekers Meeting at 11:45
Band Sectionals
Girls' Volleyball Game at Plainsview School
Wednesday, October 9
Day 1
Girls' Volleyball Practice at 8:00am
FCC Drive Away Hunger Food Donations
Gr. 8 Band Retreat
Boys Volleyball Game at McVeety 
ACT Meeting at 11:45
Thursday, October 10
Day 2
Last Day for FCC Drive Away Hunger Food Donations
Boys Volleyball Practice at 8:15am
Gr. 2/3 Outdoor Ed. Field Trip
Girls Volleyball Game at McVeety
Marion McVeety Coffee House 6:30pm in our school library
Friday, October 11
Day 3
Gr. 6 Full Band at Campbell 10:35 - 11:35
Jr Winds Band Retreat (after school)
Read A Thon information to go home with all students 
Upcoming dates to remember:
Monday, October 14 - Thanksgiving - No School
Friday, October 18 - Teacher's Convention - No School
Marion McVeety Read A Thon 
Education Week Guest Readers  Oct. 11 - 28th